New York Penile Enlargement Surgeon – Dr. Elliot Heller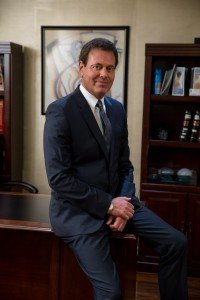 Dr. Elliot Heller is an expert in phalloplasty (penile enlargement) surgery and has performed penis enlargement procedures, including widening and lengthening, for more than 15 years. As a trained cosmetic plastic surgeon, he routinely performs other procedures, which include liposuction, tummy tuck, breast surgery, rhinoplasty, face and eyelid lift and many more.
Dr. Heller has developed many renowned techniques in phalloplasty surgery used only in his practice. Such advancements include the use of "spacers" to gain additional length during ligament release, as well as the use of double layered Alloderm® skin grafting for increased gains during penile enlargement.
Dr. Heller has also pioneered the ultra-emulsification of fat grafts, which eliminates any lumpiness or uneven results. He's had great success in helping men achieve their goals of enhancing their penis size, and has perfected his technique to enable rapid recovery for a quick return to family and work routines after male enlargement surgery. Dr. Heller is available 24 hours a day for consultations, and has performed surgery on patients throughout the U.S. as well as overseas. He currently maintains 5 offices throughout New York and New Jersey.
Computer Imaging
Our computer imaging service gives you a glimpse into the potential results of your procedure of interest.
Emergency Services
If you or a loved sustains a skin laceration as a result of an accident, we are available 24 hours a day to address your injury. We can address the issue in one of our facilities or any of the area hospitals, if needed.
Insurance
Certain plastic surgeries may be covered by health insurance. Your surgeon can discuss your unique case during your free initial consultation.
Fees and Financing
During your consultation, your surgeon will provide you with a break down of your total financial responsibility so you can better plan and prepare for your procedure.
We accept all forms of payment and also offer financing options for those who would like to go on a payment plan.
Certified By:
American Academy Aesthetic and Restorative Surgery
Testimonials: