PRP Shot vs. Viagra – Which is the Best Choice for Male Enhancement?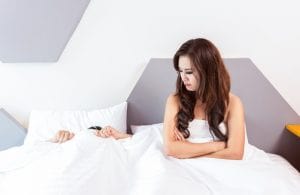 Manhattan, NY – Each year, Americans spend more than $5 billion on erectile dysfunction drugs. The reason is because many men fear or suffer from erectile dysfunction or ED, which is the inability to get or sustain an erection sufficient enough for sex. The causes of erectile dysfunction can include medications, chronic illnesses, excess alcohol, fatigue, and poor blood flow to the penis. In some cases, ED can be accompanied by reduced libido. Overall, ED affects as many as 30 million men around the country.
Prominent Manhattan Plastic Surgeon, Dr. Elliot Heller, of Allure Plastic Surgery Center, often treats men who come to him with symptoms of ED. He said, "When sex suddenly becomes difficult or impossible for a man due to an inability to function properly during intercourse, doubt can creep in. The man won't just doubt his sexual prowess, but men suffering from ED – also referred to as impotence – can begin to feel inferior or weaker compared to their more virile peers."
To remedy the situation, many men seeking male enhancement often turn to that tiny blue pill where a single treatment can have them standing at attention for hours at a time. However, Dr. Heller explained that it is important to weigh all options, especially before turning to pharmaceuticals which may come with more side effects than positive ones.
Viagra – The Little Blue Pill
Viagra is the brand name for the drug Sildenafil, which is used to treat erectile dysfunction and pulmonary arterial hypertension (high blood pressure). Viagra was originally discovered as a treatment for various heart disorders, but its usefulness for impotence was soon unveiled.
These days, Viagra and similar drugs like Cialis and Levitra are popular treatments for men suffering from ED, and Viagra has been shown to be especially effective at helping men with antidepressant induced ED.
Viagra and similar pills often come with a series of side effects, such as warmth and redness of the face, neck, and chest, headaches, diarrhea, and an inability to differentiate certain colors. Some may experience a loss of hearing or ringing in the ears, chest pain, nausea, irregular heartbeat, and sweating, among others.
"Older men, who are prime candidates for male enhancement, are at higher risk for many conditions," Dr. Heller warns.
For his patients, he points to a treatment for erectile dysfunction that takes about 10-minutes to administer and doesn't come with all the side effects. That treatment is known as the PRP shot.
PRP (Platelet Rich Plasma)
Platelet-Rich Plasma – also referred to PRP-Shot – is nothing more than your own processed blood with the red and white blood cells removed. Your blood is first extracted from your arm before it is spun in a centrifuge to extract the cells. The remaining serum is pure blood plasma that contains a hundred growth factors. The plasma is then re-injected into the body, which allows the stem cells to go to work.
The treatment is non-invasive and performed in-office, and a single injection can improve sexual performance and pleasure.
Stem cells are usually found in the fat, muscle, and bone of adults. When injected into the body, stem cells begin to regenerate damaged or affected tendons, tissues, and bone.
"In other words, the PRP shot invigorates your body's natural healing abilities," Dr. Heller added.
PRP Penis Injections
When PRP is injected into the penis, a few things occur:
The treatment stimulates the regrowth of new tissues in the penis.
Blood flow is stimulated, leading to firmer and more sustained erections.
Nerves are regenerated, and greater sexual feeling returns.
After one or more injections, some patients report up to a 10-20% increase in penis girth.
After being injected with PRP, the patient begins to feel all the normal responses to sex – the flowing of blood to the penis, the sensation of the nerves being stimulated, and the pleasure synapses firing.
Dr. Heller added, "Though erectile dysfunction is a common problem, men should know that there is help available. While Viagra and similar drugs can offer temporary relief, the PRP shot has been shown to offer longer lasting and more positive results without any of the side effects."
For more information regarding PRP injections, call 866-477-2023 or email to schedule a consultation with Manhattan Plastic Surgeon Dr. Elliot Heller at Allure Plastic Surgery Center.
© 2017 Millionairium and Allure Plastic Surgery Center. Authorization to post is granted, with the stipulation that Millionairium and Allure Plastic Surgery are credited as sole source. Linking to other sites from this press release is strictly prohibited, with the exception of herein imbedded links.