Enlarge Your Penis!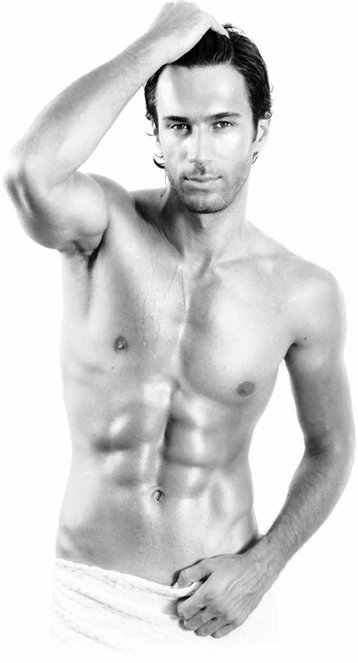 Male Enhancement Surgery in New York
Allure Plastic Surgery Center, a branch of Associates of Plastic Surgery, is a recognized leader in male enhancement plastic surgery. All procedures are performed by renowned plastic surgeon, Dr. Elliot Heller, who is a board-certified partner at the Associates for Plastic Surgery. Dr. Heller has perfected the various techniques designed to boost penis size and virility.  Contact us to schedule an initial consultation with Dr. Heller or if you have any questions. We have friendly and professional staff waiting by to assist you.
Dr. Heller – A Recognized Leader in Plastic, Reconstructive & Cosmetic Surgery
Renowned plastic surgeon Dr. Heller serves the whole state of New York.  Patients visit him because he has honed the methods for giving men more penis length and girth. He can also correct many male discrepancies by performing techniques such as scrotal lifts and glanular (head) enhancements.
When having a procedure performed, such as male enhancement, it's important that you choose a professional with vast experience and a reputation for five-star reviews. That is what you will find when you visit Allure Plastic Surgery Center, where Dr. Heller will ensure your complete comfort and answer all your questions.
If you are deemed a good candidate for male enhancement surgery, Dr. Heller will create a customized treatment plan that will help you achieve your goals. Whether you want more penis size, more virility, or all of the above, contact us and schedule your initial consultation.
Why Choose Male Enhancement?
Many men feel as though nature has left them lacking and wish they had more size to their penis. Some men experience various male discrepancies, such as scrotal hanging, which can sometimes happen with age.
Dr. Elliot Heller has helped all types of men of all ages, and from all walks of life. These men visit Dr. Heller because they want to reach their ideal potential.
For men who possess below than average penis size, Dr. Heller has perfected his ability to both lengthen and widen the penis. He makes use of both surgical and non-surgical methods, including penis enlargement (phalloplasty) penile lengthening surgery, initial and secondary penile widening surgery, scrotal lifts, glanular (head) enhancement, liposuction, and fat injection.
Dr. Heller also fixes male discrepancies with dermal matrix grafts, otherwise referred to as fat grafts, and revisionary surgery. Other male enhancement procedures include scrotal web releases, pubic lifts, and circumcision.
Cutting-Edge Male Enhancement Procedures
Ligament Release: This technique is designed to give men more penis length. It's not commonly known that up to a third of the penis is hidden inside the body. By severing the suspensory ligament inside the body, this hidden portion of the penis can be suddenly visible and functional. While not necessarily adding anything to the penis, Dr. Heller can manage to give men up to two-inches of greater aesthetic and functional penis size. Ask Dr. Heller about this penis lengthening procedure to see if you are an ideal candidate.
Pubic Lift: For men with a fatty upper pubic area or FUPA, the pubic lift can make the pubic area appear lean and flat. This procedure is particularly recommended for patients suffering from "hidden penis syndrome" where the penis is hidden by the fat pad. The method involves removing the fat pad and excess skin, which can also enhance the visual size of the penis.
Pubic Liposuction: Dr. Heller can also use liposuction to remove excess fat from the pubic area. In some cases, the fat that's removed can then be injected into the penis for greater size and width. Ask him about combining pubic liposuction with dermal fat injection today.
Penile Widening: Dr. Heller employs a variety of methods to give men more girth where they want it most. While artificial dermal fillers do exist, Dr. Heller prefers to use your natural fat supply. By harvesting fat and injecting into the penis, Dr. Heller mitigates any chance of allergic reaction and the results are long-lasting. 
Fat Transfer/Harvest + Injection: Dr. Heller can remove fat from an undesirable portion of your body, such as your abdomen, whereby that fat will be injected into the penis for greater male enhancement. This serves two goals. You can remove fat where it's unwanted and improve your penis size in a single operation, thus reducing healing times and downtime. 
Dermal Fat Graft: For men who don't have a lot of excess fat, fat will usually be harvested from below the buttocks. That fat can then be uniformly injected into the penis to improve aesthetics and girth.
Secondary Penile Widening: Ask Dr. Heller if you are a good candidate for secondary penile widening, which can boost the girth of your penis over time. It's recommended that you wait 12 months following your initial procedure for opting for secondary penile widening.
Non_Surgical enhancement: For men who don't want to commit to surgery, Dr. Heller offers several male enhancement techniques that can still provide positive and life-changing results.
PRP-Shot: Platelet Rich Plasma or PRP is present in human blood and is responsible for growing fresh cells and healing the body naturally. Dr. Heller has perfected the technique for harvesting and enriching PRP to be used as a male enhancement serum. Once injected into the penis, the Priapus or P-Shot goes to work rejuvenating cells and assisting with blood circulation. The result is greater penis size, sensitivity, and stronger erections. The P-Shot can also often help with ED. 
Dr. Elliot Heller, Plastic Surgeon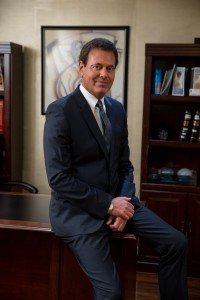 Circumcision: Dr. Heller will sometimes recommend circumcision in addition to various procedures to reduce the likelihood of infections, as well as other important benefits.
Scrotal Enhancements, Lifts & Web Releases: For men who want a more youthful and aesthetically-pleasing scrotum, Dr. Heller offers a variety of male enhancement procedures that can help you achieve your goals.
Glanular Enhancement: The head of the penis can be enhanced to match the results of your penile widening procedure. Ask Dr. Heller if you are a good candidate for this procedure, which can give your glans more size with a mere 10-minute technique.
Combine Procedures: In some cases, Dr. Heller can recommend combining procedures to give the penis more size, boost your virility, enhance aesthetics, and functionality. These procedures are safe and come highly-recommended by patients throughout New York and New Jersey.
Dr. Heller is a board certified plastic surgeon who also routinely performs plastic and cosmetic surgery like rhinoplasty (nose jobs), tummy tucks, facelifts and more.
Call Allure Plastic Surgery Center to ask about these or other male enhancement procedures. Your ideal vision or goal is only a phone call away.
Schedule an Appointment for Male Enhancement Surgery
When you are unhappy with your penis size or are experiencing another male discrepancy, you shouldn't hesitate any longer. Instead, call Allure Plastic Surgery Center, where we are standing by to listen to your concerns and schedule an initial appointment.
Dr. Heller is a renowned plastic surgeon and expert in phalloplasty, which is the technical term for male enhancement surgery.
Dr. Heller, who is a partner at Associates in Plastic Surgery, has been serving patients throughout New York and New Jersey since 1990. With five locations in Manhattan, Staten Island, Middlesex County, Somerset County, and Monmouth County, Dr. Heller can help you achieve your male enhancement and cosmetic surgery goals.
Dr. Heller can enhance the size of your penis, perform scrotal lifts, and boost size and virility with the revolutionary PRP-Shot.
If you want to learn more about male enhancement by New York's leading plastic surgeon, schedule a consultation today. We have representatives standing by to take your call.
RECENT BLOG POSTS