Reach Your Ideal Size with Penis Enlargement Procedures That Actually Work!
Dr. Heller offers effective penis enlargement procedures in New York and New Jersey.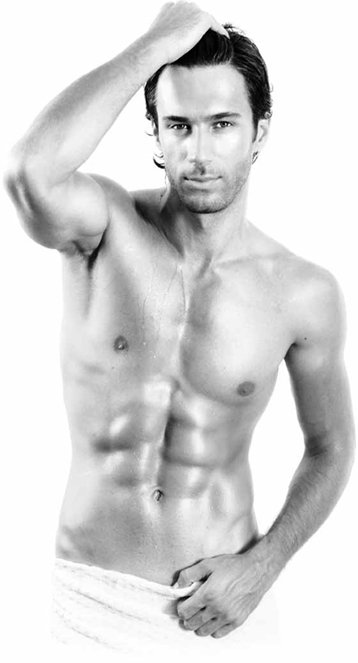 Is Your Partner Unhappy With Your Penis Size?
Dr. Heller Can Make You Bigger with Surgical and Non-Surgical Penis Enlargement!
Allure Plastic Surgery Center is a recognized leader in surgical and non-surgical male enhancement plastic surgery. All procedures are performed by the renowned plastic surgeon, Dr. Elliot Heller. He has perfected the various non-surgical and surgical techniques that are designed to boost your virility and penile sensitivity while simultaneously enhancing the length and width of your penis.  
Schedule an initial consultation with Dr. Heller in our New York or New Jersey offices by contacting Allure Plastic Surgery Center. We have friendly and compassionate staff ready to assist you.
Dr. Heller – A Recognized Leader in Plastic, Reconstructive & Cosmetic Surgery
Renowned plastic surgeon Dr. Heller serves his patients in New York and New Jersey offices. His patients visit him because he has honed the non-surgical and surgical methods for giving men more penis length and girth. He can also correct male discrepancies with procedures like scrotal lifts and glanular (head) enhancements.
If you don't like the size of your penis and you want a bigger size, it is important to choose a professional with vast experience and a reputation for five-star reviews. That is what you will find when you visit the Allure Plastic Surgery Center, where Dr. Heller will ensure your complete comfort and answer all of your important questions.
If you are deemed a good candidate for non-surgical male enhancement or penis enlargement surgery, Dr. Heller will create a customized treatment plan that will help you achieve your goals. Whether you want a bigger penis, more virility, or both, contact us and schedule your initial consultation.
Why Choose Surgical & Non-Surgical Male Enhancement
Many men feel as though nature has left them lacking and wish they had more size to their penis. Some men experience male discrepancies like scrotal hanging, which can sometimes happen with age.
Dr. Heller has helped men of all ages and from all walks of life. These men visit Dr. Heller because they want to reach their ideal potential.
For men who possess below-average penis size, Dr. Heller has perfected his ability to both lengthen and widen the penis. He makes use of both non-surgical and surgical male enhancement methods. These methods include dermal fillers, liposuction with dermal fat injections, penis enlargement surgery (phalloplasty) penile lengthening surgery, initial and secondary penile widening surgery, scrotal lifts, and glanular (head) enhancement.
Dr. Heller also fixes male discrepancies with dermal matrix grafts, otherwise referred to as fat grafts, and revisionary surgery. Other male enhancement procedures include scrotal web releases, pubic lifts, and adult male circumcision.
Call Now to Schedule a Consultation with Dr. Heller
866-477-2023
State-of-the-Art Surgical & Non-Surgical Male Enhancement Procedures
Non-Surgical & Surgical Penis Enlargement Procedures
Dermal Fillers
Dr. Heller uses dermal fillers to safely and effectively increase both your penis length and girth. This quick, 10-minute procedure requires no downtime. It is relatively painless and can give you long-lasting and permanent penis enlargement.
Pubic Liposuction
Dr. Heller can also use liposuction to remove excess fat from the pubic area. In some cases, the removed fat can be injected into your penis for greater size and width. Ask Dr. Heller about combining pubic liposuction with dermal fat injection today!
Ligament Release
This technique is designed to boost penis length. It's not commonly known that up to one-third of the penis is hidden inside the body. By releasing the suspensory ligament inside the body, this hidden portion of the penis can be suddenly visible and functional. This procedure can add up to two inches in both aesthetics and functional penis size. Ask Dr. Heller about this penis lengthening procedure to see if you are an ideal candidate.
Pubic Lift
If you have a fatty upper pubic area or FUPA, the pubic lift can make this area of your body appear lean and flat. The procedure is partially recommended for patients suffering from "hidden penis syndrome" where the penis is hidden by the fat pad. The method involves removing the fat pad and excess skin, which can also enhance the visual size of the penis.
Circumcision
Dr. Heller will sometimes recommend circumcision in addition to various procedures to reduce the likelihood of infections, as well as other important benefits.
Scrotal Enhancements, Lifts & Web Releases
For men who want a more youthful and aesthetically-pleasing scrotum, Dr. Heller offers a variety of male enhancement procedures that can help you achieve your goals.
Fat Transfer for Penile Widening and Lengthening
While non-surgical dermal fillers can be used, Dr. Heller uses your natural fat supplies to give your penis more girth and length. Dr. Heller will usually harvest fat from your abdomen and waist. He will then inject the fat into your penis in a safe and simple procedure that provides long-lasting results.
Glanular Enhancement
The head of your penis can be enhanced to match the results of your non-surgical or surgical penile widening procedure. Ask Dr. Heller if you are a good candidate for head or glanular enhancement. This procedure can give your glans more size with a simple 10-minute technique.
Secondary Penile Widening and Lengthening
Ask Dr. Heller if you are a good candidate for penile widening and lengthening, which can boost the girth and length of your penis over time. Following your initial procedures, dermal fillers or fats can be injected every few weeks to increase your penis size.

Combine Procedures
Dr. Heller sometimes recommends combining procedures for greater penis size and functionality, as well as more virility and enhanced aesthetics. These procedures are completely safe and come highly recommended by patients throughout New York and New Jersey.
In addition to male enhancement, Dr. Heller is a plastic surgeon who routinely performs plastic and cosmetic surgery like rhinoplasty (nose jobs), tummy tucks, facelifts, liposuction, facelifts, breast augmentation, buttock enhancement, vaginal enhancement, labia reduction, male breast reduction, and waist reduction.
Call Allure Plastic Surgery Center to ask about these or other non-surgical and surgical male enhancement procedures. Your ideal vision or goal is only a phone call away.
Schedule an Appointment for Non-Surgical or Surgical Penis Enlargement Procedures in New York and New Jersey
Dr. Heller has been serving patients as a plastic surgeon throughout New York and New Jersey. With six locations in Manhattan, Staten Island, Middlesex County, Somerset County, Essex County, and Monmouth County, Dr. Heller can help you achieve your non-surgical and surgical male enhancement goals.
If you want to learn more about male enhancement by New York's leading plastic surgeon, schedule a consultation today and ask about surgical or non-surgical penis enlargement, a scrotal lift, or greater virility.
Please visit our cosmetic plastic surgery for beauty and breast and other surgical procedures.
RECENT BLOG POSTS