New York Penile Enlargement Surgeon – Dr. Elliot Heller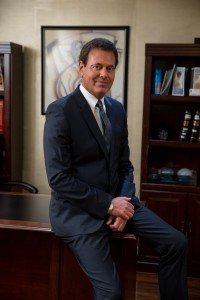 Allure Plastic Surgery Center is the phalloplasty or penis enlargement practice of Dr. Elliot Heller.
Dr. Elliot specializes in phalloplasty, which is the plastic surgery discipline that helps men achieve additional penis size and width. Dr. Heller also specializes in both surgical and non-surgical techniques for correcting discrepancies of the male genitalia and enhancing penile sensitivity, among others.
Dr. Heller is known for his ability to reduce healing times while yielding superior results. Call today for questions or to schedule a free consultation.
New York Plastic Surgery & Male Enhancement Procedures
Allure Plastic Surgery Center has been serving patients throughout New York and New Jersey for nearly thirty years. With six locations in Staten Island, Manhattan, Middlesex County, Monmouth County, Somerset County, and Essex County, Dr. Heller can help men of any age achieve their male enhancement goals.
Penis Lengthening & Widening
Dr. Heller performs penile lengthening surgery for men who want to naturally increase the length of their penis. This involves a technique known as a ligament release, which involves releasing the fundiform or suspensory ligament. With approximately one-third of the penis hidden inside the body, ligament release will make those hidden inches both visible and functional.
The procedure requires minimal recovery time and can be combined with other procedures to increase penis width in addition to length.
Dr. Heller Uses Fat Grafts for Improved Aesthetics
Dr. Heller has become a pioneer in the use of fat grafting, which uses the patient's own fat to improve penis girth. Using fat eliminates "lumps" and allows for a more symmetrical result. Dr. Heller has improved the lives of men throughout the United States and overseas and he specializes in helping men achieve the goals of enhanced penis size.
In addition to penis widening surgery and secondary penile widening, many men also opt for glanular (head) enhancement to give the penis a fuller, wider appearance.
An Expert in Surgical & Non-Surgical Penile Enlargement
There is also a non-surgical penis enlargement method that involves the Priapus or PRP-shot. This 10-minute procedure can add to a man's penis length and width while also increasing penile sensitivity.
Dr. Heller also routinely performs scrotal lifts, scrotal web releases, pub lifts and liposuction, as well as adult male circumcision.
In addition to male enhancement surgical techniques, Dr. Heller is trained and experienced in all facets of plastic and cosmetic surgery. The doctor, along with his colleagues at Allure Plastic Surgery, regularly perform a variety of cosmetic procedures, including tummy tucks, rhinoplasty (nose jobs), eyelid lifts, facelifts, liposuction, breast augmentation, buttock and vaginal enhancement, labia reduction, male breast and waist reduction
See Your Results Before You Commit!
If you're unsure if male enhancement surgery is right for you, Dr. Heller offers state-of-the-art computer imaging to allow you to see potential results before you make your final decision.
Dr. Heller also offers emergency services 24-hours a day for your convenience.
Male Enhancement Insurance Claims
Did you know that many plastic surgeries can be covered by health insurance? The friendly staff at Allure Plastic Surgery Center can help with all insurance claims. Please call with any questions.
Have a Safe & Comfortable Plastic Surgery Experience
Patients choose Dr. Heller because of his ability to reduce recovery times while yielding superior results. He has perfected male enhancement and plastic and cosmetic surgery over years of experience and hands-on training. He is known for his friendly bedside manner and for making patients feel comfortable throughout their experience with Allure Plastic Surgery.
Initial Consultation
Dr. Heller prefers to meet with patients before they decide if plastic surgery or male enhancement procedures are right for them. If you are considering plastic surgery, we recommend that you call with any questions and schedule your consultation. This is where Dr. Heller will listen to your concerns, fully explain the techniques you are interested in before developing a treatment plan that's unique for your preferences and budget.
Preparation & Procedure
During your consultation, Dr. Heller will explain how to prepare for your male enhancement plastic surgery procedure. If you are opting for the PRP-shot, you'll be pleased to know that the penis widening and sensitivity enhancing procedure can be completed in the office in as little as ten minutes.
During the procedure, Dr. Heller and the professional staff at Allure Plastic Surgery Center will ensure that you are completely comfortable and informed before the treatment begins. Dr. Heller performs his male enhancement techniques with absolute precision and is thus able to nearly eliminate all discomfort and shorten healing times.
Schedule a Consultation Today for Your Male Enhancement Procedure
If you want penis enhancement, penis lengthening, widening, or another male enhancement procedure, we invite you to schedule a consultation at your earliest convenience.
Dr. Heller is available 24/hours per day to answer questions or alleviate concerns.
If you have a question about male enhancement, fees and financing, or you wish to learn which plastic surgery treatments will help you achieve your penile enlargement goals, schedule a meeting with Dr. Heller at Allure Plastic Surgery Center.
With six locations throughout New Jersey and New York, we have representatives standing by to take your call.
Certified By:
American Academy Aesthetic and Restorative Surgery
Testimonials: