Meet Dr. Elliot Heller, Penis Enlargement Surgeon in New York Area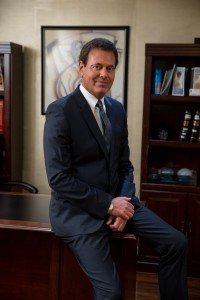 Dr. Elliot Heller, of Allure Plastic Surgery Center, is a New York plastic surgeon and expert in phalloplasty, which is the scientific term for penile enlargement surgery. Certified by the American Academy of Aesthetic and Restorative Surgery, Dr. Heller has been serving patients in Manhattan, Staten Island, Edison, Marlboro, and Warren, New York for over fifteen years.
Dr. Heller is trained and experienced in all facets of plastic and cosmetic surgery and routinely performs other cosmetic procedures, such as tummy tucks, rhinoplasty (nose jobs), breast augmentation, eyelid lifts, facelifts, and more.
An Expert in Surgical & Non-Surgical Penis Enlargement
Dr. Heller is known for performing the latest penile widening and lengthening procedures, such as ligament release surgery and the use of "spacers" for added penis length and double-layered Alloderm© skin-grafting for added penis width.
Dr. Heller also provides computer imaging to allow you to see potential results before you commit, emergency services 24-hours a day.
Dr. Heller Uses Fat Grafts for Improved Aesthetics
Dr. Heller has become a pioneer in the use of fat grafting, which uses the patient's own fat to improve penis girth. The fat is processed by a special technique to ensure maximum stem cells. Dr. Heller has improved the lives of men throughout the United States and overseas and he specializes in helping men achieve the goals of enhanced penis size.
Schedule a Consultation
Dr. Heller is available 24/hours per day to answer questions or alleviate concerns. If you have a question about male enhancement, fees and financing, or you wish to learn which procedures will help you achieve your penile enlargement goals, schedule a free consultation with Dr. Heller at any of our five locations throughout New Jersey and New York. One of our staff is standing by to take your call.
Certified By:
American Academy Aesthetic and Restorative Surgery
Testimonials: