10 Things You May Not Know About Your Penis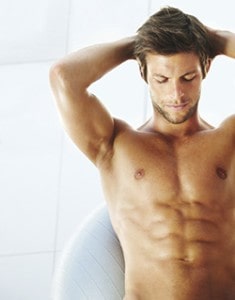 New York, NY – Men tend not to talk about their health issues as often as women, especially when it comes to their most private organ – the penis. We don't often engage in conversation about the penis, so do you know what is normal? Dr. Elliot Heller, a New York plastic surgeon shares a few things about the penis that you may not know.
The average penis size is five to seven inches when erect. When flaccid, the average penis is one to four inches.
45 percent of men say they are unsatisfied with their penis size, but 85 percent of women said they were content with the size of their partner's penis, according to a study published in the Psychology of Men and Masculinity.
A Penn State University study found that the most desirable duration of sex, from penetration to orgasm, lasts between seven and 13 minutes.
Men fake orgasms, too – a study in the Journal of Sexual Research found that 28 percent of men have copped to faking an orgasm at least once.
You can actually break your penis. While it would be pretty difficult to do, your penis can actually fracture. This occurs when the membranes surrounding the penile chamber break, and if not treated properly, can result in scarring, deformity, and erectile dysfunction.
Only 30 percent of men worldwide are circumcised.
If you're a smoker, you are at a higher risk for erectile dysfunction. Nicotine restricts the blood vessels, decreasing blood flow to the penis. Studies have also shown that smoking can decrease a man's sperm count.
8. Your penis has a mind of its own. If you are a man, you've probably had an erection at a time that seemed completely inappropriate. Unlike other parts of your body, you just can't control your penis. This is because it answers to a part of the nervous system that isn't always under our conscious control. Your penis is regulated by the autonomic nervous system, just like your heart rate and blood pressure are.
Your penis may appear to shrink as you grow older or gain weight. This is due to an increase in the pubic fat pad, which can actually hide part of your penile length. If you are overweight and think you have a smaller than average penis, losing weight may change your mind.
Plastic surgery is a great option for men who are embarrassed by their penis size and find their self-consciousness holds them back. Phalloplasty procedures can be surgical or non-invasive, and can increase both length and girth of the penis. Penile enlargement procedures can include liposuction to reduce the pubic fat pad, and scrotal lifts to improve the appearance.
Dr. Elliot Heller has years of experience helping men gain back confidence in the bedroom and in life through is phalloplasty expertise. If you are ready to learn more about how he can help you, schedule a consultation today.
© 2016 Allure Plastic Surgery Center. Authorization to post is granted, with the stipulation that Allure Plastic Surgery is credited as sole source. Linking to other sites from this press release is strictly prohibited, with the exception of herein imbedded links.