Breakthrough Male Enhancement Procedure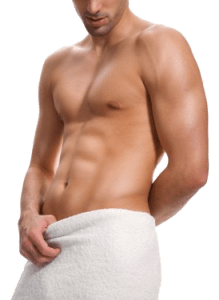 New York. NY – For many men, believing their penis is smaller than average, can lead to self-confidence issues, not just in the bedroom, but in their daily life as well. For those who may not like the idea of male enhancement surgery, there is a revolutionary new procedure that can offer help, and it only takes about 10 minutes.
"The Priapus shot is an amazing technique that allows men to see real enhancement, without all that goes into surgery," says Dr. Elliot Heller, a NY plastic surgeon. "Also known as platelet rich plasma treatment, it gives men a natural male enhancement option that offers great results."
Platelet rich plasma therapy can offer men help with enhancing erections, sensitivity issues and penis size. Dr. Heller will harvest and then inject the man's own platelet rich plasma into specific areas of the penis to reach the desired goal.
But best of all? It's simple, painless and offers immediate results.
The injection utilizes the body's own blood derived growth factors to enhance the penis. Because it is natural, the body won't reject it, as can be the case with other forms of injections.
The injection isn't just for men who desire a larger penis, though. Men who suffer from erectile dysfunction will benefit greatly from the natural process, too. As men age, testosterone levels can decrease, leading to difficulty in the bedroom. This revolutionary procedure can help men achieve proper erections, while boosting the sensitivity and sensation through adequate blood circulation.
"The shot strengthens the penis and encourages proper blood circulation, which can offer additional help for men who may suffer from ED," says Dr. Heller. "It also will help the penis to immediately appear larger, and we can inject more in certain areas to create the ideal looking penis."
When you opt for the injection, it is a fairly quick and painless procedure. Dr. Heller will apply a numbing cream to the penis to ensure your comfort. Blood will be drawn from your arm and then placed in a centrifuge, where the platelets will be separated out and transferred to another tube. The platelets will mix with a calcium chloride solution that will encourage the platelets to release growth factors. Then, the mixture will be used to inject into the penis.
While results are immediately noticeable, within two to four weeks the patient will see a visible increase in penis size. The full effects of the injection will be achieved by about four weeks after. Dr. Heller will provide proper care and other instructions to ensure the ideal results is achieved.
If you are looking for a way to increase your penis size, or to gain back lost sensitivity, schedule a consultation with Dr. Heller today.
© 2016 Allure Plastic Surgery Center. Authorization to post is granted, with the stipulation that Allure Plastic Surgery is credited as sole source. Linking to other sites from this press release is strictly prohibited, with the exception of herein imbedded links.