Image Source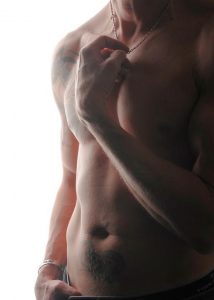 New York, NY – Self-esteem and a man's penis go hand in hand. If a man has an above-average girth and length, he feels much better about himself, especially in the bedroom. This can then carry over to other areas of his life, such as his career.
New York Plastic Surgeon and Penis lengthening specialist Dr. Elliot Heller help men achieve the size, shape, and sensitivity they wish for with his new revolutionary procedures: fat transfer.
Transferring Fat to Wear It Matters
Fat seems to collect in places where most people don't want it, such as the abdominal area or thighs. In the past, there was nothing that could be done about it, but now liposuction can remove excess fat.
Dr. Elliot Heller uses the removed fat to enlarge a man's penis. By injecting the fat underneath the penile skin, the penis grows in thickness. The results are immediate and impressive.
Taking It One Step Further
With fat transfer, men can enjoy enhanced erections and sensitivity, and larger penis size. This procedure strengthens the penis and improves blood circulation.
Repeat Procedures for Maximum Satisfaction
Many men (and women) agree the bigger, the better when it comes to penis size. This is why they seek repeat procedures to increase the girth and length. Dr. Heller recommends waiting at least four weeks before having the procedure redone, as it can take that long to see full results.
If you're considering penis enlargement surgery in New York, contact Dr. Elliot Heller for a free consultation. Fat transfer may be exactly what you need to start feeling confident in and outside of the bedroom.
About Dr. Elliot Heller: Dr. Elliot Heller proudly serves men residing in New York City, Manhattan, Staten Island, Long Island, and nearby areas of New York. In practice since 1989, Dr. Heller is a renowned male enhancement specialist; he is certified by the American Academy of Aesthetic and Restorative Surgery and is the founding member of the New Jersey Cosmetic Surgery Society.
© 2020 Allure Plastic Surgery Center. Authorization to post is granted, with the stipulation that Allure Plastic Surgery is credited as sole source. Linking to other sites from this press release is strictly prohibited, with the exception of herein imbedded links.