Dr. Elliot Heller Uses Stem Cell Grafting Technique for Penile Widening Procedure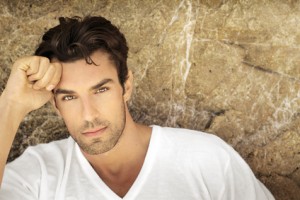 NEW YORK CITY – Men, did you know there is more than one way to achieve the well-endowed look you have been wanting? There are several surgeries that are known as phalloplasty, or penis enlargement, including penile lengthening, glanular enhancement, scrotal lift, scrotal web release, pubic lift and liposuction, circumcision and penile widening.
Penile widening increases the girth, or circumference, of the member, through a variety of ways. Widening can be completed using Alloderm® Matrix, a thick sheet of tissue that when placed under the skin of your penis causes a 25 to 35 percent gain in width. A double layer of the sheets can be used for maximum widening. The incisions made to perform this surgery are minor and heal quickly, requiring a downtime of only one to two days.
Another means for penile widening is a fat transfer method that takes fat from your flanks or abdomen that is then injected into the penis. This increases thickness, and necessitates no stitches or incisions. The procedure does not require anesthesia, can be executed while you are awake, and best of all, produces immediate results.
"Patients can return to their normal activities the day after the widening is completed," said Dr. Elliot Heller, a New York male enhancement surgeon. "In case they want to undergo an additional girth enhancement in the future, harvested fat can remain in cold storage for later use."
Some New York City patients choose to have penile widening completed along with penis lengthening for even more dramatic results. By itself, fat transfer widening is a quick and more cost-effective way to enhance your member.
Penile widening using a fat transfer is often criticized as ineffective and unnatural-looking because if conducted inaccurately it can cause your penis to look like a round ball. Some men who undergo penile widening end up with a member that does not become hard when they have an erection, meaning they need to have microliposuction completed to take the fat out. Granulomas, or an area of inflamed cells, can also arise, causing there to look like popcorn is underneath the skin of the penis.
Fortunately, despite the claims that fat grafting enhancement surgery causes lumpiness, Dr. Heller has discovered and mastered a way to eliminate uneven results. He developed the ultra-emulsification of fat grafts, a technique that causes the newly grafted cells to be hardier and have a better take when injected into the member. With this new method of stem cell grafting, there is no longer any nodules or lumpiness noted.
If you have considered undergoing a penile enlargement surgery by an experienced Manhattan phalloplasty specialist, but have reservations due to the stigma male widening surgery has, do not wait any longer. Trained, professional surgeons like Dr. Heller have the knowledge necessary to give you the results you desire and eliminate any complications. To learn more about the procedures Dr. Heller performs and which one is the best for you, contact his office today to schedule a consultation.
© 2013 Sinai Marketing and Allure Plastic Surgery Center. Authorization to post is granted, with the stipulation that Sinai Marketing and Allure Plastic Surgery are credited as sole source. Linking to other sites from this press release is strictly prohibited, with the exception of herein imbedded links.