Gain Back Confidence By Visiting a Male Enhancement Specialist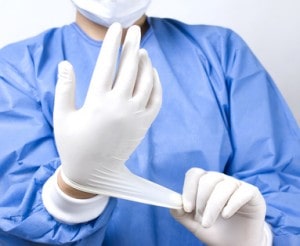 New York. NY – Are you self-conscious of your penis size? You're not alone. While most men fall into the category of having a normal size penis, it is still normal to feel a bit self-conscious about your size. But if this has gotten in the way of your personal life, it might be time to visit a male enhancement specialist.
"It's perfectly normal to wonder how the size of your penis compares to others," says NY plastic surgeon Dr. Elliot Heller. "But if that leads to low self-esteem that then starts to impact your life, then it's time to do something about it. Penile enhancement can do wonders to increase your confidence, both in the bedroom and in life in general."
So why not start the New Year with a consultation with Dr. Heller? There are a variety of male enhancement procedures to choose from, and Dr. Heller is an expert. He can help you determine which will be the best for you to provide the results you want. Dr. Heller is experienced in:
Penile Widening Surgery
Secondary Penile Widening
Glanular Enhancement
Liposuction & Fat Injection
Dermal Matrix Graft
Revisionary Surgery
Scrotal Lift
Scrotal Web Release
Pubic Lift and Liposuction
Dr. Heller is a pioneer in the phalloplasty field, and has worked hard to perfect his technique to help patients gain length, girth, or both, depending on the procedure the patient chooses. He is a board certified plastic surgeon who has fine-tuned his procedures to offer the best results with minimal down-time.
"A man's perceived opinion of his penis size can absolutely impact his relationships, both with sexual partners and others," says Dr. Heller. "Perceived genital inadequacy can result in low self-esteem and self-worth, but my patients are able to gain back their confidence and face the world with increased self-esteem and once again enjoy their sex lives."
Dr. Heller's average patient can gain one to two inches in length, and can see a 30 percent increase in width. The results of his penile lengthening procedures are permanent, and if patients follow all after care instructions and use a penile stretching device, they may even be able to see added length over time.
Penile widening procedures using fat transfers and Alloderm have also been found to offer permanent results.
Dr. Heller has found that when his patients enter the procedure with reasonable expectations, they have a high satisfaction rate following their surgery. Depending on the procedure chosen, you'll only be out of commission for one to four weeks, as well, so you can resume regular activities in a relatively short period of time.
If you're tired of feeling self-conscious, make your New Year's resolution to gain back your confidence by scheduling a consultation with Dr. Heller. Make 2016 your best year yet!
© 2015 Millionairium and Allure Plastic Surgery Center. Authorization to post is granted, with the stipulation that Millionairium and Allure Plastic Surgery are credited as sole source. Linking to other sites from this press release is strictly prohibited, with the exception of herein imbedded links.