How Much Does Penile Enhancement Surgery Cost?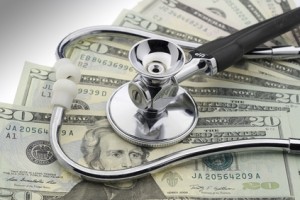 New York, NY – Penis enlargement surgery first became mainstream in the 1990s. Since then, more doctors have begun offering it and many men are finding it increases their confidence. If you've been considering it and have researched the procedures, you will also want to make sure you take into account the cost of each procedure before making your final decision.
"Phalloplasty is considered a cosmetic surgery, so is typically not covered by insurance," says Dr. Elliot Heller, a top plastic surgeon. "There are several type of procedures that I perform, so it is important to understand the types of procedures and the costs associated with them when making your decision."
A fat transfer procedure to add additional girth to the penis typically starts around $3,500.Some patients wish to combine penis lengthening and width procedures to achieve the most desirable outcome. For combined procedures, the price can be as much as $8,500.
"At first glance, this cost might seem daunting," says Dr. Heller. "But talk to one of my patients who has successfully undergone surgery and hear their pleasure at the results. Many men have self-esteem issues because of the size of their penis. The procedures I perform help men gain back their lost confidence, and it shows in every aspect of their lives."
If you've been suffering from lack of confidence because you believe your penis size is less than adequate, surgery is the only way to guarantee permanent results. Old wives' tales and over the counter remedies will not offer lasting results, if they provide any at all. So for men who want to take back their confidence permanently, surgery is the best option.
Dr. Heller offers several types of procedures to meet your wishes, and will work with you to determine the best treatment plan to help you reach your goals. He advises his patients on realistic outcomes so that their expectations will be reasonable upon completion of the procedure. For penis lengthening procedures, a one to two inch gain in length is average. Men who undergo fat grafting may experience up to a 30 percent gain in width.
When you meet with Dr. Heller for your consultation, he will discuss all costs associated with the procedure with you, and someone from his office will discuss payment options. It is important to remember that each case is different. The total cost for the procedures you choose will be discussed in full at your initial, free consultation.
To schedule an appointment, call Dr. Heller today at 866-477-2023.
© 2015 Allure Plastic Surgery Center. Authorization to post is granted, with the stipulation that Allure Plastic Surgery is credited as sole source. Linking to other sites from this press release is strictly prohibited, with the exception of herein imbedded links.