How to Find the Right Surgeon
New York, NY – Have you been considering a phalloplasty procedure, but aren't sure how to find a properly qualified surgeon to perform it? Dr. Elliot Heller, a top New York plastic surgeon, has some tips for you.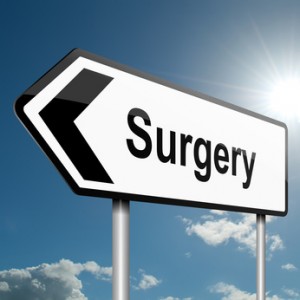 "We hear horror stories from people who have chosen to have plastic surgery from someone who isn't the most well-trained," says Dr. Heller, who regularly performs penis enlargement procedures. "The first thing to remember in your search for a good surgeon is not to bargain shop. This is surgery, and you shouldn't make your final decision based on price. Often, you'll get what you pay for, and your results will be less than satisfactory."
So what should you look for?
Is the surgeon certified? There are a few certifying organizations, so look for a certification from the American Academy of Aesthetic and Restorative Surgery, The American Academy of Facial Plastic and Reconstructive Surgery, The American Society of Plastic Surgeons or another certifying organization. This is important because it indicates their training in their specialty fields.
How much experience does the surgeon have in the field, and specifically, in the procedure you're interested in? You want someone with tried and true experience, who can show before and after photos of his patients. Find out how long the surgeon has been performing the procedure you want, how many times he has performed it, etc.
Seek out recommendations. Do you have friends or family who have had the same procedure? Ask them about their surgeon and their results.
Choose someone you like. If you are uncomfortable during a consultation, that should be a sign to choose a different surgeon. Choose a surgeon who encourages an open dialogue and answers your questions honestly.
Cosmetic surgery is a highly competitive field, and many physicians with less experience flood the market. It's important to properly research so you can ensure your surgery will be performed by someone who has a wealth of skill.
Dr. Heller has performed penile enhancement procedures for more than 15 years. As an expert in the field, he has all of the knowledge necessary, no matter which procedure you are interested in. His renowned techniques include the use of spacers to help patients undergoing ligament release to gain additional length, as well as double layered Alloderm skin grafting during penile enlargement.
But perhaps even more important than his experience is his dedication to his patients. Dr. Heller makes himself available 24 hours a day for consultations, meaning any time you need him, he's available.
With a bit of research, you can ensure the physician performing your phalloplasty is well-trained and can provide excellent results. And then, you can rest easy and enjoy your results.
© 2014 Millionairium and Allure Plastic Surgery Center. Authorization to post is granted, with the stipulation that Millionairium and Allure Plastic Surgery are credited as sole source. Linking to other sites from this press release is strictly prohibited, with the exception of herein imbedded links.