Is There an Injectable That Can Give You More Vigor?
New York, NY – Whether you're seeking extra girth, length, or want to increase your vigor, expert New York plastic surgeon Dr. Elliot Heller provides affordable, effective treatments.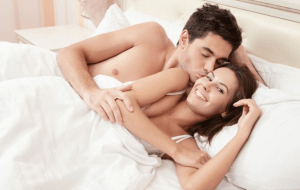 Depending on what your goals are, you might want to consider an injectable course of therapy. An increasingly popular solution for erectile dysfunction (ED) or other sexual problems related to penile physiology is platelet-rich plasma, also known as PRP. When injected into the penis, PRP is usually referred to as a PRP-shot.
"The PRP-shot is fantastic," Dr. Heller says of the technique. "It's fast, virtually painless, and produces immediate effects. What's even better is it can boost sensation, stamina, and vigor for those who have experienced virility problems in the past."
The treatment works by extracting your own blood and spinning it in a centrifuge to separate out platelets and plasma. Platelets are a formed element of the blood that help repair damage in the body, stimulating growth and development of new tissue.
When applied to the penis, PRP causes healthy new penile tissue to grow, and the engorgement of blood elements causes an engorgement in the penis that can have tremendous results. Blood flow is promoted through these new pathways, enhancing the penis's length without any deformities, as other techniques sometimes produce.
Increased blood flow allows for more sensitivity and sensation in the penis, which can instantly boost men's sexual confidence and vigor in the bedroom.
"It's common for patients to feel an immediate sense of satisfaction with their enhancement," notes Dr. Heller. "It's great to think of the implications this gratification will have with one's partner."
Why Should I Get the PRP-Shot?
Dr. Heller explains, "I love treating patients with the PRP-shot, as it's safe, 100% natural, and derived from your own cells. That means your body won't reject it, as it's your own blood components from start to finish."
Furthermore, this technique has little to no downtime, minimal if any swelling or bruising, and produces lasting results. The effects of the injection are immediate, and the treatment itself only takes about 10 minutes, meaning you can get back to work afterward.
"And don't worry about pain," says Dr. Heller. "We numb the penis with a topical cream before the procedure, so you shouldn't experience any discomfort at all."
Some Limits of Innovation
While Dr. Heller prides himself on being up-to-date on the newest plastic surgery techniques and technologies, he also warns, "When getting a new procedure done, the long-term effects may not be known yet. With so many new methods and materials constantly improving the field of plastic surgery, it's very exciting. Be aware that outcomes will vary and that research is constantly being done, but know that I will do my best to make sure you have the best possible outcome."
Maintaining the Effects
While your results of the PRP-shot will be immediate, results will vary for each person. The good news is that after just one treatment, your benefits can last up to a year. You may need to go in for additional treatment to sustain your penis's increases in length or girth. It's important that you consult with your plastic surgeon to determine the best procedure for you.
To find out more about male enhancement including a PRP-shot, or to get your own free surgical consultation, contact New York male enhancement specialist, Dr. Heller today!
© 2017 Millionairium and Allure Plastic Surgery Center. Authorization to post is granted, with the stipulation that Millionairium and Allure Plastic Surgery are credited as sole source. Linking to other sites from this press release is strictly prohibited, with the exception of herein imbedded links.