New York, NY – Are you concerned about your penis size, and would love a guaranteed way to enlarge it, without the hassle that goes along with surgery? Dr. Elliot Heller has introduced a new, pain free procedure for penis enlargement, and it's available now in his New York office.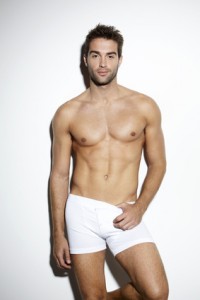 The FDA recently approved the use of a dermal filler that can effectively and efficiently enlarge both the girth and length of your penis. Penile enhancement is now as easy as a simple injection that takes only about 10 minutes. But the best news? There is no downtime, no surgery and no anesthesia required for this penile enhancement procedure.
Traditional penile enhancement surgery requires a short recovery time, generally of about a week, with about a month of abstaining from sexual activity. With the new dermal filler, you can be back to work and regular activities in the same day.
The procedure is simple. A series of small, non-needle injections are used to fill the area under the skin of the penis. The filler is made of a mixture of a collagen-like material and small, permanent microspheres. While previous dermal fillers could only affect girth of the penis, this new filler allows for an increase in both girth and length.
Dermal fillers are usually associated with minimizing lines and wrinkles, but when used in the penis area, they can instantly add volume and lift, as well as provide structure under the skin. Another advantage is that they can stimulate your body to produce natural collagen. The microspheres in the filler remain, which results in a long-lasting, permanent enhancement.
If you are tired of being self-conscious about your penis size, but aren't excited about the idea of surgery and all that it entails, schedule a consultation with Dr. Heller today to determine if the new dermal filler is right for you. Your consultation is free, and then, in as little as 10 minutes, you may have a long-lasting solution to enhance your penis.
© 2015 Allure Plastic Surgery Center. Authorization to post is granted, with the stipulation that Allure Plastic Surgery is credited as sole source. Linking to other sites from this press release is strictly prohibited, with the exception of herein imbedded links.