Out-of-Town Patients Turn to Expert on Penis Enlargement
New York, NY-How far would you go to feel better about the size of your penis? Do you feel that a larger penis could improve your sex life? You may be tired of researching doctors who claim to offer a surefire penis enlargement procedure.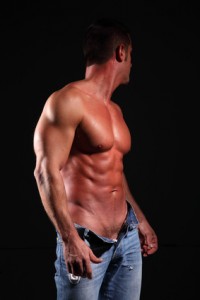 Dr. Elliot Heller of Allure Plastic Surgery Center understands the frustration that comes with trying to find the right doctor for this delicate surgery.
"A procedure like this requires absolute precision," says Dr. Heller. "Anything but perfection with penis enlargement can lead to some pretty destructive results."
Knowing that up to one half of the penis being located inside the body, it's appealing for many men to explore the option of penis enlargement. The idea of a more enjoyable sex life even leads some men to try gimmick options that can be bought without the need to consult with a specialist.
"Those should be avoided at all cost," emphasizes Dr. Heller. "Not only do they fail to yield your expectations, but they aren't safe whatsoever."
Countless patients have already reaped the benefits of Dr. Heller's procedures. Depending on the circumstances, these can either be performed alone or along with widening and scrotal enhancement.
When Dr. Heller combines penis lengthening with widening surgery, the results are amazing. Thanks to his own development of the double layering technique of the Alloderm Matrix, men can enjoy a width gain of up to 35 percent. In this situation, patients require just several days of downtime and see their incisions heal quickly.
Another way Dr. Heller performs the widening surgery involves a fat transfer method where fat is taken from the abdomen and injected beneath the skin of the penis to increase thickness.
"Patients who select this method are going to get the same, immediate results," he says. "But it's also a lower cost.
Whether you live in New York or somewhere else, consider Dr. Heller for your penis enlargement procedure. He treats each of his patients with compassion and strives to meet their needs.
Dr. Heller specializes in penis enlargement procedures and serves all of New York, Manhattan and Staten Island. For more information, contact our office or give us a call.
© 2014 Allure Plastic Surgery Center. Authorization to post is granted, with the stipulation that Allure Plastic Surgery is credited as sole source. Linking to other sites from this press release is strictly prohibited, with the exception of herein imbedded links.