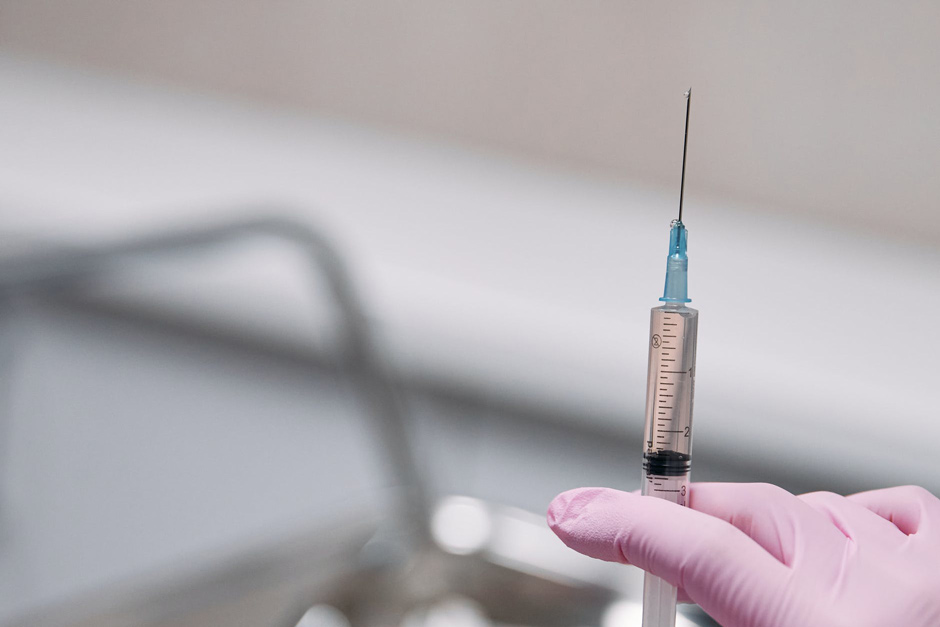 How Does a Combination of Surgical and Non-Surgical Penile Enlargement Procedures Work?
Having an enlarged penis is almost every man's desire. A bigger, fuller penis is not only considered by men as a sign of masculinity, but it also enhances sexual potency. If you believe that your penis size is too small or you have a significantly smaller penis as a result of a certain medical condition, you can opt for a penile lengthening or widening method. The purpose of all penis enlargement procedures is to increase the length or girth of the penis. Successful treatment means you will get a bigger penis which, in turn, ensures a happy sex life.
But the big question is – 'Which penis enlargement procedure should you go for?' The fact is that there are multiple procedures that aim to increase a man's penis size. Each of these methods involves a different scientific approach for treatment. Broadly speaking, all penile enlargement procedures fall into two categories – surgical and non-surgical penis enlargement.
Surgical Methods
These include silicone implants, fat transfer, suspensory ligament release, and other augmentations. In all the treatment options, the surgeon uses some kind of surgical technique.
Non-Surgical Methods
Dermal fillers is a non-surgical technique, which is used to increase the length as well as girth of the penis.
These male enhancement techniques are effective for men of all ages. A leading plastic surgeon based in New York, Dr. Elliot Heller has been using both surgical and non-surgical methods to treat male genitalia discrepancies for several years. He has perfected the art of lengthening and widening the penis in a safe and effective manner. He practices at the Allure Plastic Surgery Center.
Why Go for Combination Procedures
All patients are not the same, in regard to their current penis size and the enhancement goals they want to achieve. Some patients qualify for surgical procedures whereas others happen to be good candidates for non-surgical methods. Many times, what patients actually need is a combination of surgical and non-surgical penile lengthening or widening procedures.
Dr. Heller has established his expertise in using an ideal combination of both surgical and non-surgical procedures.
It is for Dr. Heller to find out what the most suitable course of treatment for a patient is going to be. He will first examine the man's current penis size. On the basis of his expert analysis, he will determine whether the man is a good candidate for combination penile enlargement procedures. There are several surgical penis enlargement procedures which, when combined with a non-surgical procedure, give much better and more remarkable results.
What is Your Male Enhancement Goal?
While the desire for increased penile size is found in all men, the male enhancement goals of each patient varies.
At the Allure Plastic Surgery Center, we receive a large number of patients who belong to multiple backgrounds. Each of these patients has a different vision in regard to what kind of penile size improvement they want to see after the treatment. Some patients just want a little increase in the length of the penis. Some patients prefer greater girth over penis length. There are other patients who want both the length and girth of their penis increased at the same time.
Dr. Heller also gets patients who plan to have a bigger penis with improved functionality. So, the kind of male enhancement goals vary from one patient to another. But all the patients yearn for a better sex life.
Combination penile enlargement procedures aim to give an unprecedented elongation along with better girth or volume. But these procedures offer a lot more than this. After undergoing a combination of surgical and non-surgical male enhancement procedures, you will also have greater virility and the overall aesthetics of your penis will improve by manifolds. Owing to the many benefits, combination procedures are highly preferred by a number of patients.
Combination of Penile Enlargement Procedures are Completely Safe
While combination procedures deliver a manifold improvement in the overall aesthetics of the penis, they are completely safe as well.
Once your candidacy has been determined for a combination penile enhancement method, you can go ahead and have it done without any worry at all. No matter what combination of procedures it is, you can expect no side-effects – other than some minor bruising and swelling. Dr. Heller has multiple years of experience in carrying out several combination procedures. He performs the treatment with outstanding precision, which ensures the best results without any complications. Most penile cosmetic enhancement techniques are safe and they are becoming increasingly safer with the advancement in science and technological developments.
All you need to do is follow Dr. Heller expert advice pre- and post-treatment, and you'll experience swift recovery. In the majority of the cases, you will be able to return to your normal routine the same day.
How to Get Ready For Penile Enlargement Procedures?
If you believe you have a shorter penis, a combination penis lengthening and widening procedure can be the ideal form of treatment to achieve a better looking penis. But before you head over to the Allure Plastic Surgery Center, you should know and define what your male enhancement goals are.
Write down the details of your dream penis, if possible. You can also gather some pictures that are the closest match of the kind of penile aesthetics you are planning to achieve via male enhancement procedures. In any case, you can also get in touch with Dr. Heller at the Allure Plastic Surgery and have him evaluate your candidacy and guide you on the kind of goals that are ideal for you. He will walk you through the essential details of both surgical and non-surgical procedures for penile lengthening and what you can expect from each type of treatment.
After the selection of the most ideal procedures, Dr. Heller will also explain some basic precautions to take before and post-treatment.
Schedule Your Initial Consultation with Dr. Heller
Your treatment for penile enhancement will begin with a phone consultation. During the call, Dr. Heller will ask you a couple of questions to determine whether you are an ideal candidate for a combination procedure or not. If you are, the next step will follow, which is an in-clinic consultation. This discussion is confidential and it will happen in a closed, private setting at Dr. Heller's clinic.
Feel free to ask any questions you may have. Dr. Heller believes in educating each of his patients so that the former has greater clarity on the details of the treatment and feels confident going for the same.
You can reach Allure Plastic Surgery Center via a quick phone call to schedule your free initial consultation with Dr. Heller. You can also alternatively send us an email with your specific requirements. You can choose to get treated by Dr. Heller at any of his several clinic locations across the United States. He offers consultation and operates in key places such as Manhattan, New York, Staten Island, New York, and Edison, New Jersey. Find out how Dr. Heller can help you achieve a bigger and better-looking penis for greater masculinity and pleasure.