Penile Fat Injections May be the Answer to a Thicker Penis and Longer Lasting Results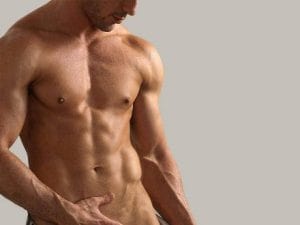 New York, NY – Men don't have to be reminded that a bigger penis will help them achieve more confidence, and not only in the bedroom. Up until recently, the argument was that a longer penis is superior to a short one; but now the consensus seems to be that penis circumference is king, not necessarily length.
New York penis enlargement specialist, Dr. Elliot Heller has a few procedures that can help men achieve better penis length; but what about width?
Dr. Heller now offers fat injections, which can help men achieve thicker penises with near-permanent outcomes.
Finally, A Positive Use for Fat
Fat has always gotten a bad rap. While it tastes good in food, no one wants to look fat or be fat. Thankfully, modern technology has found a way to use fat for good; and men everywhere are reaping the benefits.
Dr. Heller will first perform liposuction to remove fat from your abdomen or flanks. Dr. Heller will then inject the removed fat under the penile skin. The effect is a substantially thicker penis.
The results are incredible. The patient will be able to enjoy a much wider penis, which can improve the person's confidence (particularly in the bedroom), and there is hardly any downtime. Nor is there any discomfort. What's more, there are no stitches or incisions of any kind, and the procedure is highly affordable.
The fat injection procedure is only one service that Dr. Heller offers. The New York plastic surgeon, who serves patients at Allure Plastic Surgery Center, offers procedures that can help increase penis length, as well.
"Many men come to me because they are self-conscious about their size, and I'm able to provide them with solutions that allow them to feel better about themselves. But I can also reintroduce vigor into a man's life with techniques. It's important for men to know that there are technologies and techniques that can give them a new lease on life," Dr. Heller said.
To learn more about fat injections, the permanent solution to a thicker penis, contact New York penis enlargement specialist Dr. Elliot Heller today at https://www.nypenisenlargement.com/contact-us/.
About Us: Dr. Elliot Heller serves patients at Allure Plastic Surgery Center, providing male enhancement solutions and technologies to men in and around the New York area.
© 2020 Allure Plastic Surgery Center. Authorization to post is granted, with the stipulation that Allure Plastic Surgery is credited as sole source. Linking to other sites from this press release is strictly prohibited, with the exception of herein imbedded links.