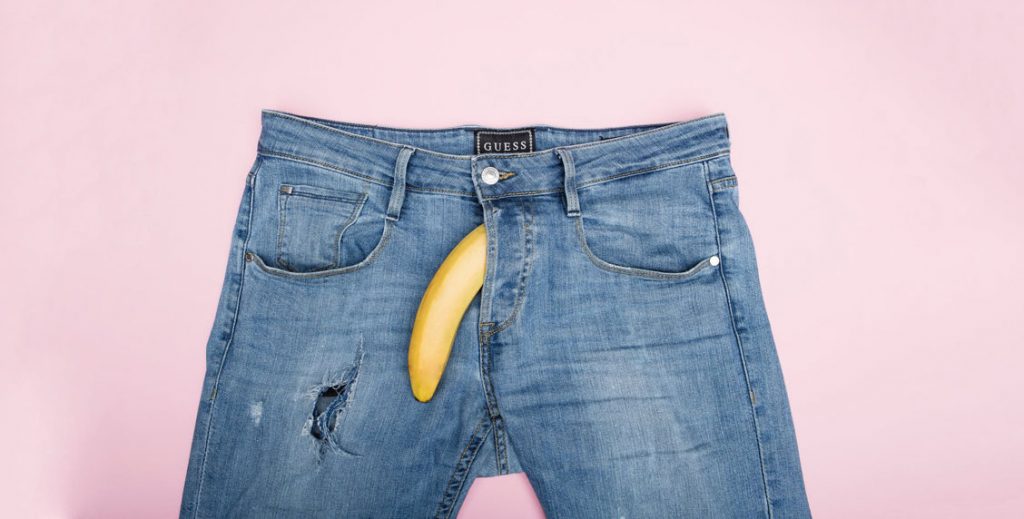 Does the size of a man's penis really matter?
Men have always been obsessed with the size of their reproductive part. It's hard to find a man who wouldn't want their penis to be an inch or two bigger for quite obvious reasons. A lot of men believe that a bigger penis is more satisfying when it comes to having sex. The relation between penis size and sex has been a crucial topic for studies and researchers.
Sexuality researchers from different parts of the world have surveyed both men and women to uncover the facts.
What Men Think
The normal size of a penis averages between 5-6 inches when erect. Even a man with an average sized penis desires a bigger size.
But why are men so fixated? The biological function of a penis is to discharge sperm into the vagina, and the rest happens on its own. Even if the penis is small, it can do the job perfectly well to initiate the reproduction process. Still, there's so much furor over the size of the penis. "Bigger is better" is generally the popular opinion for many of today's numerous options for every aspect of life.
That's exactly what most men believe, as well. For men, bigger is always better in the bedroom. A man thinks that with a bigger penis he would be able to sexually satisfy his partner incredibly well.
What Women Think
Of course, women are attracted to physical appearance, intelligence and sense of humor. A woman wants to be with a man who knows how to romance. But keeping these considerations separate, women also want sexual satisfaction.
Penis size pertains to two things – length and width. In a survey, fifty women aged between 18 and 25 were asked whether length or width of the penis feels better. Most of the women revealed that they prioritized width of the penis more. There were only a couple of women who preferred length over width. Not a single one of the surveyed women said that both length and width were equally important. Some women said that a penis above average in length can cause slight pain.
What You Need to Know
The size of a penis isn't the only factor when it comes to sexually satisfying a woman. There are other more important factors like strength of erection and the duration of sexual intercourse.
There is some factual evidence that there is a relationship between penis size and sexual satisfaction. However, width of the penis is more important than the length of the penis, as per another survey. More girth in a penis makes a man's partner feel fuller and it is also more effective at stimulating the clitoris or prostate. According to some researchers, a wide penis creates a feeling of fullness in a woman, and therefore the woman enjoys greater sexual satisfaction during intercourse.
For some women, the length of the penis makes a difference too. This is applicable to those women who have vaginal orgasm. There are two types of orgasms that women can feel, the other being the clitoral orgasm. Women who like having a vaginal orgasm need a deeper penetration, and that's where the length of the penis comes in. However, the percentage of women who prefer deep vaginal orgasm is low, as a couple of recent surveys suggest. Most women have clitoral orgasm as it is easier to achieve and can be frequent. All said and considered, women aren't as concerned with how long the penis is; they are more concerned about the girth of the penis.
Penis Size Enhancement Surgery
A variety of penis enlargement products are available in the market, most of them heavily advertised online. How effective these products can be is still a crucial topic for debate and research though.
Male enhancement surgery is an alternative that men can opt for to increase the length of the penis. If you plan to add more length and fullness to your penis or want to cure other discrepancies of the reproductive part, you can choose to get effective treatment by an experienced plastic surgeon.
Dr. Elliot Heller is a renowned plastic surgeon who has mastered the art of improving the size of the penis, enhancing the glans (head of penis) and performing scrotal lifts, just to name a few options. At Allure Plastic Surgery Center, Dr. Heller advises and helps a lot of people of various age groups from a variety of backgrounds. For people who desire a larger penis, he employs both surgical and non-surgical techniques to increase the size of the penis both in length and width. Schedule an appointment with Dr. Heller now to discuss your unique case in detail during a free consultation.
© 2018 Millionairium and Allure Plastic Surgery Center. Authorization to post is granted, with the stipulation that Millionairium and Allure Plastic Surgery are credited as sole source. Linking to other sites from this press release is strictly prohibited, with the exception of herein imbedded links.