What You Should Know About Penis Lengthening Surgery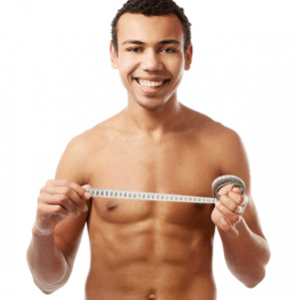 New York, NY – Having a larger penis can improve your self-esteem, it can affect your romantic relationships with women, and it can make you feel more confident changing and showering in the men's locker room.
If you weren't blessed with large manhood, you don't have to live with that fact for the rest of your life.
Here is all you need to know about penis lengthening that may have you schedule an appointment with NY male enlargement specialist, Dr. Elliot Heller, this very evening.
The Initial Consultation
To boost the size of your penis, you will first need to schedule a private consultation with Dr. Heller.
The purpose of this meeting is to gauge your needs and expectations, as well as to educate you on the penis enlargement process.
If you are deemed a good candidate for surgery, your doctor will schedule the penis lengthening surgery appointment.
The Penis Lengthening Procedure
On the day of surgery, you will visit the Allure Plastic Surgery Center (https://www.nypenisenlargement.com/) where the procedure will be performed under general or sedation anesthesia on an outpatient basis.
During the procedure, Dr. Heller will identify and release the suspensory ligament that holds your penis in place. Once this ligament is released, your penis will be allowed to extend to its full length.
If you also opt for more girth, your doctor can harvest fat from your love handles or buttocks and transfer them to your penis, giving you more width.
You can also opt for FDA-approved dermal fillers, which will be injected along the length of your penis via several small non-needle injections. The latter procedure takes about ten minutes. The mixture is comprised of collagen and permanent microspheres that improve both the length and girth of your penis by stimulating your body's natural collagen production.
In some cases, Dr. Heller will also recommend liposuction to the area above the penis if the area is too full and is masking your penis's full length.
On average, surgery will last anywhere from 45 minutes to a full hour, and you will be able to return home the same day. Dr. Heller will then schedule a follow-up appointment in a few days' time to see how you're healing.
The Results
The results of penis lengthening surgery are immediate. You will notice an increase in both the flaccid length and girth of your penis. Complete results may take up to six months.
The average gain is around 1.5 inches in length and permanent, but varies from person to person. It is not possible to know how much length you will gain prior to surgery.
To ensure that you retain the extra length gained during surgery, you will be recommended to wear small weights and wrap your penis for a period of 12 weeks. As Dr. Heller will tell you, this should be done during the day only, and the weights and wrap are inconspicuous in regular clothing.
Recovery Time
Following surgery, you may experience some discomfort, and bruising is possible. Dr. Heller will recommend that you refrain from sexual activity, sports, and other high-energy activities for at least two weeks.
Now that you know what to expect during penile lengthening surgery, you're ready to take the next step. Schedule a private consultation today with New York Penis Enlargement Specialist Dr. Heller and learn more about your options.
© 2020 Allure Plastic Surgery Center. Authorization to post is granted, with the stipulation that Allure Plastic Surgery is credited as sole source. Linking to other sites from this press release is strictly prohibited, with the exception of herein imbedded links.