penis enlargement new york
New York — NY Of all the various over-the-counter medicines available on the market today, the penis enlargement/ sexual enhancement category is one of the most unregulated. In fact, the sexual enhancement and penis enlargement supplements that are regulated are amongst the highest recalled supplement categories. This is due to them containing non-approved substances. In 2009 alone, the FDA found that one-third of the supplements that claimed to help enlarge penis size or to increase sexual health–contained undisclosed prescription drug ingredients or similar substances.
The results of consuming these ingredients can potentially present some serious health hazards.
Side effects of Alternative Penis Enhancement
There is quite a list of negative side effects that result from taking penis enlargement and male enhancement supplements. Here is a short list just to show how unsafe these things can be.
Dizziness
This is one of the more common side effects of penis enlargement/ sexual enhancement pills. Men taking these are reporting losing their balance and having altered vision issues.
Headaches
Many of the ingredients inside penis enlargement/ sexual enhancement pills are known to cause headaches. Unfortunately, there is not much you can do to prevent them if you choose to use the supplements, except for taking some pain relievers and hydrating well.
Nausea
Another commonly reported side effect from using penis enlargement/ sexual enhancement supplements is a sense of nausea. It is recommended to those willing to try these non-scientifically tested supplements, to stop taking the pills if you experience this side effect.
High Blood Pressure
One of the most dangerous symptoms on this list–and one that is commonly swept under the rug–is high blood pressure. To make it even worse, many men are ashamed that they would be trying these alternatives. Thus, they are not talking with their doctor about a sudden rise in blood pressure.
Heart Palpitations
So hopped up on the pills that your heart feels like it is going to jump out of your chest? Heart palpitations are a very uncomfortable side effect that might change your mind about wasting money on penis enlargement/ sexual enhancement supplements.
Allergic reactions
Hives, skin rash, itchy throat, sneezing and swelling can affect those taking penis enlargement pills. These side effects don't always reveal themselves right away. Some men have reported using the enhancement supplements for over a month before they started having severe allergic reactions.
At this point it is safe to say that penis enlargement/ sexual enhancement supplements are not very safe. If you or your loved one is serious about real enlargement and enhancement, the most effective and safe route would be with an experienced medical professional like New York's Dr. Elliot Heller here at Allure Plastic Surgery Center. Call 1 (866)477-2023 for a personal consultation.
© 2018 Allure Plastic Surgery Center. Authorization to post is granted, with the stipulation that Allure Plastic Surgery is credited as sole source. Linking to other sites from this press release is strictly prohibited, with the exception of herein imbedded links.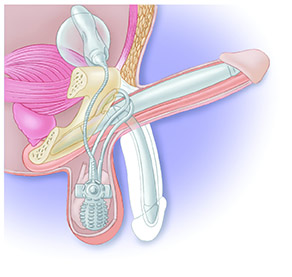 New York, NY – Men considering penis enlargement or any type of penile surgery are encouraged to learn all they can about the various procedures.
According to New York male enhancement specialist Dr. Elliot Heller, there are various methods used to lengthen, widen, and enhance the penis. From penis implants and PRP to glanular enhancement one thing holds true: technique is a crucial component to the outcome of any procedure. However, which procedure patients choose depends largely on their goals and needs.
Penile Implants
Penile implants seem to be the latest internet buzz words and several resources tout that this surgery can 'heighten' the cosmetic appeal and size of a man's penis. Unfortunately, most of the info floating around the web is inaccurate and used to build hype. Implants aren't some magical shaft that once inserted transforms the penis from 4 to 8 inches. So, what are penile implants exactly? Put simply; they are a medical solution to erectile dysfunction. The fact is, an implant will not increase penis length or girth.
Penis implants are surgically placed inside the penis to sustain an erection. This is a treatment option for those suffering from erectile dysfunction and Peyronie's disease, a disorder characterized by a bent and painful penis.
Implants are not an alternative for someone who is unhappy with his penis size. Additionally, they will not make the penis longer, wider, or boost sexual desire or sensation. It's also important to realize that, like all surgeries, there are risks associated with penile implants including uncontrolled bleeding after surgery requiring an additional operation, infection, formation of scar tissue, and mechanical failure. And even if everything goes smoothly, the patient might still face a pretty lengthy recovery.
Penis Enlargement Surgeries
What are the available options for men looking for additional length and girth? According to Dr. Heller, penis enlargement surgeries can be broken down into two types of procedures: penis lengthening and penis widening. Penis lengthening typically increases the length of the penis about 1-2 inches.
This is done by pulling the part of the penis that is usually inside of the body to the outside. The best thing about this surgery is that it's 100% natural. Penis widening can be achieved through skin grafts or even your own fat injections. Both of these methods are designed to enhance the look of your penis and increase sexual satisfaction for both partners.
Platelet Rich Plasma
Perhaps the next big thing in penis enhancement surgery, PRP treatments offer another all-natural option for patients wanting to enhance and stimulate cell growth. With Platelet Rich Plasma therapy, the patient's own blood is injected into the penis to provide more fullness and firmness.
While the platelets' main function is to halt bleeding, they also spur growth, allowing PRP treatments to naturally stimulate regrowth and repair of existing cells while also adding strong, healthy cells to the area. In addition to increasing sensation and pleasure, PRP can make other therapies work better as well, such as Viagra or Cialis and can even correct damage done by diabetes.
The most important step when considering any penile surgery is finding the most experienced surgeon, one that you know you can trust. Dr. Heller is a penis enlargement specialist on staff at Allure Plastic Surgery Center with locations in New York and New Jersey. Dr. Heller draws on years of experience to deliver the best possible results to every patient he sees.
© 2016 Allure Plastic Surgery Center. Authorization to post is granted, with the stipulation that Allure Plastic Surgery is credited as sole source. Linking to other sites from this press release is strictly prohibited, with the exception of herein imbedded links.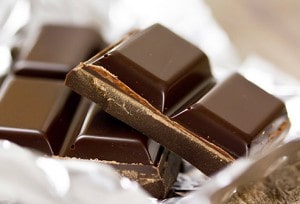 New York, NY – You may have heard from your doctor that you should watch what you eat, not only to keep your waistline from expanding but also to prevent heart attacks. Turns out, the same eating patterns that cause heart attacks via restricted blood flow to the coronary arteries, also restrict blood flow to the penis. You might want to think about that the next time you reach for the French fries and opt for fruit and veggies instead.
New York male enhancement specialist, Dr. Elliot Heller, stresses that foods that are bad for the heart are also bad for the penis. Dr. Heller points to studies that shows that men who eat a traditional Mediterranean diet, for instance, rarely experience ED. The Mediterranean diet mostly consists of fruits, vegetables, heart-healthy fats, fish, whole grains, and red wine.
By eating healthily and by staying away from fast and junk food, Dr. Heller says that ED can be completely cured in some cases. Not eating good food could make the condition worse, he adds.
Here are the foods Dr. Heller recommends to keep erectile dysfunction (ED) from negatively affecting your life.
Get Rid of ED with These Heart-Healthy Foods
Watermelon: Believe it or not, the refreshing red fruit with the hard-green outer shell has similar effects on your body to common medications used to treat erectile dysfunction. Watermelon is mostly comprised of water, but the rest of the pulp is filled with lycopene, which is an antioxidant that's important for your heart, prostate, and skin. Some believe that eating watermelon can even rev up your sex drive, allowing you to say goodbye to ED for good. Your results may vary.
Leafy Greens: Celery, spinach, and kale may increase your circulation due to a high level of nitrates. Nitrates are in the family of vasodilators, which means they open blood vessels and increase the flow of blood. It should be noted that many ED drugs are based on the vessel-opening effects of nitrates that supply blood to the penis, and that before ED drugs were approved by the FDA in 1998, nitrates were recommended for ED treatment. The more you know.
Dark Chocolate: If poor circulation is the culprit to your ED, the flavonoids in dark chocolate can help to improve blood flow to and around the penis. Flavonoids are antioxidants that protect plants from toxins while repairing cell damage. The thing is, flavonoids have the same effects on humans. Eating dark chocolate may help to lower your blood pressure and decrease your cholesterol, both of which can help with ED.
Green Tea: This brew contains catechins, which kills off free radicals that damage and inflame blood vessels, increasing the flow of blood in your body. Catechins also include nitric oxide, which enhances the size of blood vessels, which improves blood flow even more. How much green tea should you drink? Some experts, like Dr. Heller, suggest that you drink 3-4 cups per day to feel the full effects.
Dr. Heller also suggests that you supplement your diet with coffee, garlic, nuts, and oysters, which also help to combat erectile dysfunction.
In addition to eating healthy foods, Dr. Heller says that you can help your soldier stand at attention when you need him to by getting regular exercise and quitting smoking. Smoking restricts your blood vessels and blood flow, which can exacerbate the humiliating and stress-inducing effects of ED.
Speaking of stress, find a way to relax occasionally, Dr. Heller suggests. Relaxation can not only help with ED by relaxing blood vessels, but it will also improve every aspect of your life.
Diet and lifestyle can have drastic and positive effects on erectile dysfunction, but Dr. Heller points to the PRP-shot if you want bigger, stronger, and more frequent erections.
The PRP-shot is a painless and simple procedure that boosts blood flow to the penis, increasing sensitivity and leading to firmer, more robust erections.
Another treatment you might be interested in includes the 10-minute penis enlargement. This non-surgical procedure doesn't require anesthesia and offers no downtime. An FDA dermal filler will be used to give your penis more length and girth, providing you with the long-lasting male enhancement you've been searching for.
To learn more about erectile dysfunction or to learn about penis enhancement with the PRP-shot, call New York penis enhancement surgeon Dr. Elliot Heller at Allure Plastic Surgery Center to schedule a consultation.
© 2016 Allure Plastic Surgery Center. Authorization to post is granted, with the stipulation that Allure Plastic Surgery is credited as sole source. Linking to other sites from this press release is strictly prohibited, with the exception of herein imbedded links.