Who Is a Good Candidate for Male Enhancement Surgery vs. Non-Surgery
Image Source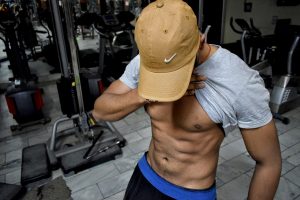 New York City, NY – It's common for many men to worry about the length and girth of their penis. In fact, there is evidence that a man's penis size can directly affect his level of self-esteem.
When a man feels that his penis may not measure up in comparison to others, it's increasingly common to begin considering various gadgets and devices in the hopes of increasing penis size. Some men turn to temporary options, such as penis pumps or extenders. Others may attempt to try DIY penis lengthening exercises that carry a potential risk of causing permanent damage to your little buddy if you get the exercises wrong.
Fortunately, there are some proven options available for enhancing the overall size, length and girth of any penis. Male enhancement solutions can begin with simple non-surgical treatments that provide immediate effects. Other solutions may involve surgery for more permanent results.
Dr. Elliot Heller of the Allure Plastic Surgery Center in New York City has years' of experience helping men achieve the results they want when enhancing their manhood. Dr. Heller also advises that there are several penis enlargement options available for men.
Non-Surgical Penis Enhancement Options
PRP Shot: The PRP Shot (PRP-shot) is a drug-free injection that can immediately enhance penis girth by up to 20%. The shot is virtually painless and can improve penis sensitivity, producing a rock-hard erection that lets you enjoy more vigor.
Surgical Penis Enlargement Options
Penis Lengthening Surgery: Specialized penile surgery can extend the length of a penis permanently by up to an additional 2 inches. The surgical procedure involves releasing the ligament that hides much of the penis' real length inside the body.
Penile Widening Surgery: Penile widening surgery involves creating more girth around the penis by removing excess fat from the abdomen or thigh before injecting it carefully into the penis.
Pubic lift and liposuction: Much of the penis' real length can sometimes be hidden within the folds of the lower abdomen. Performing a pubic lift and liposuction can reduce the size of the abdomen, resulting in more penis length showing externally.
The key to determining the correct procedure is to discuss the options available with a specialist penis enhancement surgeon before making a decision. Depending on your specific needs, it may be possible to use non-surgical options to create impressive results, while others may prefer to combine different penile enhancement treatments to create a more permanent effect.
To learn more about penis enlargement solutions in Staten Island, Manhattan or New York City or just to chat about how we can help you, contact New York Penis Enhancement Surgeons on 866-477-2023 or email us via our
Contact Us form for a free consultation today.
About Dr. Heller: Dr. Elliot Heller is a specialist penile enhancement surgeon in New York City with years' of experience helping men achieve their goals of enhanced penis size.
© 2018 Millionairium and Allure Plastic Surgery Center. Authorization to post is granted, with the stipulation that Millionairium and Allure Plastic Surgery are credited as sole source. Linking to other sites from this press release is strictly prohibited, with the exception of herein imbedded links.