penile enlargement
Image Source


Manhattan, NY – This Father's Day, you might want to consider an alternative to the tie and specialty golf club. Instead, why not consider something a little less tangible, like male confidence? That type of self-esteem can't be found in a bottle and it won't result from an outfit or new hairstyle. There are few things that can boost one's confidence in a major way, but various male enhancement procedures can certainly do the trick.
What Does Male Enhancement Mean?
The term male enhancement refers to one or more procedures that are intended to widen, lengthen, or otherwise improve the size of a man's penis. There are both surgical and non-surgical techniques, and each has a different effect on the size and/or performance of the penis.
Here is a brief rundown of the procedures that can make for a long-lasting and life improving gift for the special man in your life this Father's Day.
Surgical & Non-Surgical Male Enhancement Procedures
Scrotal Enhancement, Lift or Web Release: Giving a man more confidence doesn't just have to involve his penis size. In some cases, the man may wish to attain a more youthful scrotum. In some cases, the scrotum attaches a little too high on the penis shaft, making the penis appear shorter than it actually is. A Scrotal web release can help make the penis appear longer, and thus help the man feel more confident in the bedroom and out. These procedures cost from $1000 and up.
PRP: Platelet Rich Plasma therapy involves the extraction of the man's blood before the platelets are extracted and added to a special solution. The solution is then injected into the man's penis to stimulate regrowth of new cells and the repair of existing cells. This procedure, which costs between $1000 and $2000, is one of the best ways to achieve male enhancement all-naturally.
Circumcision: It may be that the man in your life feels self-conscious because he's uncircumcised. Many men are circumcised as babies. When a man goes his adult life with his foreskin intact, not only can it cause him embarrassment, but it can often lead to an increase in penis infections and the increased risk of cervical cancer in female partners. A circumcision by a New York plastic surgeon will run from $3500 and up.
Penile Lengthening: If the length of the man's penis is an issue, there are several options, and each procedure will lead to a different aesthetic and physiological effect. A ligament release, for example, is a surgical technique that substantially increases penile length by releasing the ligament hidden within the body. This effectively releases a full one-third of the penis that was otherwise hidden.
A pubic lift if for men with excessive fat on their pubic area, which can also hide some of a man's visible length. Pubic liposuction is yet another option for men who experience FUPA or fatty upper pubic area.
These procedures cost between $2500 and $5000 and up, and will give a man considerably more length, which can ultimately cause his confidence to swell.
Penile Widening: Some men are happy with their penis length, but the width of their penis leaves a lot to be desired. For these men, there are also procedures that give the penis more girth. A fat transfer or fat harvest and injection is a procedure whereby the plastic surgeon removes fat from another area of the man's body, such as the midsection, and transfers it into the penis.
Fat is the preferred medium to transfer into the penis, but what if the man doesn't have any fat to remove? In those instances, the plastic surgeon can use one of a variety of non-surgical dermal fillers, such as Juvederm, Restylane, Voluma, and permanent Bellafil.
Using fat and fillers, the man can increase the girth of his penis by approximately 40%!
Furthermore, the fat transfer or dermal filler procedure can be repeated for a full 75% increase in penis width. That would be some Father's Day present. Penile widening procedures start at around $1000 and go up to about $6000, depending on procedure and desired effects.
Glanular Enhancement: The man in your life may benefit from a glans or head enhancement, which uses the same FDA fillers as the penis widening procedure for a 10-minute injection that will give the head a more swollen appearance.
A Sensitive Topic Deserves a Delicate Touch
The best way to approach the man in your life with a male enhancement gift is to listen to his needs and find out what his insecurities are. If more youthful genitals, a bigger or wider penis are in his wheelhouse of dreams, you can actually make those dreams come true with a single consultation.
Dr. Elliot Heller of Allure Plastic Surgery Center is a plastic, reconstructive, and cosmetic surgeon operating in the New York area.
Call 8-66-477-2023 and schedule a meeting with Dr. Heller today. This Father's Day, you just may give the most important man in your life a gift as invaluable as any other: The gift of supreme confidence. Schedule today and ask about the PRP-Shot, a non-surgical technique that offers the fast and easy way to stronger and longer-lasting erections!
© 2018 Allure Plastic Surgery Center. Authorization to post is granted, with the stipulation that Allure Plastic Surgery is credited as sole source. Linking to other sites from this press release is strictly prohibited, with the exception of herein imbedded links.
Image Source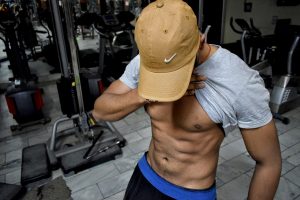 New York City, NY – It's common for many men to worry about the length and girth of their penis. In fact, there is evidence that a man's penis size can directly affect his level of self-esteem.
When a man feels that his penis may not measure up in comparison to others, it's increasingly common to begin considering various gadgets and devices in the hopes of increasing penis size. Some men turn to temporary options, such as penis pumps or extenders. Others may attempt to try DIY penis lengthening exercises that carry a potential risk of causing permanent damage to your little buddy if you get the exercises wrong.
Fortunately, there are some proven options available for enhancing the overall size, length and girth of any penis. Male enhancement solutions can begin with simple non-surgical treatments that provide immediate effects. Other solutions may involve surgery for more permanent results.
Dr. Elliot Heller of the Allure Plastic Surgery Center in New York City has years' of experience helping men achieve the results they want when enhancing their manhood. Dr. Heller also advises that there are several penis enlargement options available for men.
Non-Surgical Penis Enhancement Options
PRP Shot: The PRP Shot (PRP-shot) is a drug-free injection that can immediately enhance penis girth by up to 20%. The shot is virtually painless and can improve penis sensitivity, producing a rock-hard erection that lets you enjoy more vigor.
Surgical Penis Enlargement Options
Penis Lengthening Surgery: Specialized penile surgery can extend the length of a penis permanently by up to an additional 2 inches. The surgical procedure involves releasing the ligament that hides much of the penis' real length inside the body.
Penile Widening Surgery: Penile widening surgery involves creating more girth around the penis by removing excess fat from the abdomen or thigh before injecting it carefully into the penis.
Pubic lift and liposuction: Much of the penis' real length can sometimes be hidden within the folds of the lower abdomen. Performing a pubic lift and liposuction can reduce the size of the abdomen, resulting in more penis length showing externally.
The key to determining the correct procedure is to discuss the options available with a specialist penis enhancement surgeon before making a decision. Depending on your specific needs, it may be possible to use non-surgical options to create impressive results, while others may prefer to combine different penile enhancement treatments to create a more permanent effect.
To learn more about penis enlargement solutions in Staten Island, Manhattan or New York City or just to chat about how we can help you, contact New York Penis Enhancement Surgeons on 866-477-2023 or email us via our
Contact Us form for a free consultation today.
About Dr. Heller: Dr. Elliot Heller is a specialist penile enhancement surgeon in New York City with years' of experience helping men achieve their goals of enhanced penis size.
© 2018 Millionairium and Allure Plastic Surgery Center. Authorization to post is granted, with the stipulation that Millionairium and Allure Plastic Surgery are credited as sole source. Linking to other sites from this press release is strictly prohibited, with the exception of herein imbedded links.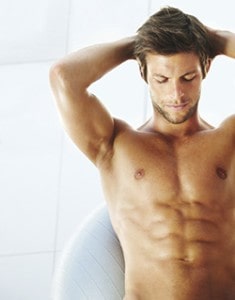 New York, NY – Men tend not to talk about their health issues as often as women, especially when it comes to their most private organ – the penis. We don't often engage in conversation about the penis, so do you know what is normal? Dr. Elliot Heller, a New York plastic surgeon shares a few things about the penis that you may not know.
The average penis size is five to seven inches when erect. When flaccid, the average penis is one to four inches.
45 percent of men say they are unsatisfied with their penis size, but 85 percent of women said they were content with the size of their partner's penis, according to a study published in the Psychology of Men and Masculinity.
A Penn State University study found that the most desirable duration of sex, from penetration to orgasm, lasts between seven and 13 minutes.
Men fake orgasms, too – a study in the Journal of Sexual Research found that 28 percent of men have copped to faking an orgasm at least once.
You can actually break your penis. While it would be pretty difficult to do, your penis can actually fracture. This occurs when the membranes surrounding the penile chamber break, and if not treated properly, can result in scarring, deformity, and erectile dysfunction.
Only 30 percent of men worldwide are circumcised.
If you're a smoker, you are at a higher risk for erectile dysfunction. Nicotine restricts the blood vessels, decreasing blood flow to the penis. Studies have also shown that smoking can decrease a man's sperm count.
8. Your penis has a mind of its own. If you are a man, you've probably had an erection at a time that seemed completely inappropriate. Unlike other parts of your body, you just can't control your penis. This is because it answers to a part of the nervous system that isn't always under our conscious control. Your penis is regulated by the autonomic nervous system, just like your heart rate and blood pressure are.
Your penis may appear to shrink as you grow older or gain weight. This is due to an increase in the pubic fat pad, which can actually hide part of your penile length. If you are overweight and think you have a smaller than average penis, losing weight may change your mind.
Plastic surgery is a great option for men who are embarrassed by their penis size and find their self-consciousness holds them back. Phalloplasty procedures can be surgical or non-invasive, and can increase both length and girth of the penis. Penile enlargement procedures can include liposuction to reduce the pubic fat pad, and scrotal lifts to improve the appearance.
Dr. Elliot Heller has years of experience helping men gain back confidence in the bedroom and in life through is phalloplasty expertise. If you are ready to learn more about how he can help you, schedule a consultation today.
© 2016 Allure Plastic Surgery Center. Authorization to post is granted, with the stipulation that Allure Plastic Surgery is credited as sole source. Linking to other sites from this press release is strictly prohibited, with the exception of herein imbedded links.